Shopping Cart
Your Cart is Empty
There was an error with PayPal
Click here to try again
Thank you for your business!
You should be receiving an order confirmation from Paypal shortly.
Exit Shopping Cart
Abundant living through the healing of the mind, body and soul.
Recently I spoke with a friend of mine who is experiencing intense grief due to a  tragic loss of a beloved.  I too have had many losses this year.  More than most people experience in a life time let alone a year., so I have been told.  My losses may not be as great as my friend's loss, but I am finding that grief can be a relative term.  In talking about ways to cope with grief through distractions, the thought came to me that we never lose that grief.  I used to think that when that horrible tearing pain of grief ended I would be able to move forward.  And until that happened, I would seek distractions to help me through the grief.  The reality is that the hole that grief bores in our heart stays and morphs through time.
A thought popped into my brain about the need for distractions to walk through grief. Allowing the quest to find beauty in the midst of my grief becomes my distraction. Allow living abundantly however that may look for me, be my distraction to grief. As heavy laden my heart, may I quest to find beauty again.  And I am finding that in the midst of discovering beauty, I might cry.  Crying is the pressure valve to my heart-a sacred act of worship.Tears are treasured by the Creator.And they can help, even but for a brief moment to wipe the scales of grief from my eyes.
I mustn't fight grief; rather embrace the searing pain of loss that makes beauty even more brilliant and precious when discovered. Beauty is beyond the darkness. Like faith, beauty exists. It is a part of the focus when I open my eyes, even just a wee peep to see the harsh light of my fractured, fragmented brokenness, that becomes the beautiful stained glass mosaic of my life. Living is previous, fragile, painful, bittersweet, and beautiful. I am discovering all at the same time.
Grief cannot be avoided.  Grief is an inevitable part of life. I cannot run from it, I cannot hide from it. From the time we are born, we are dying. It is an undeniable and ever present cycle of life. And just as the four seasons of life it has its' place. Fall is necessary for death and decay to nourish new life.  Oh, the brilliant colors of Fall. Winter is a time of rest and the killing of  harmful germs amidst the frigid sparkly blue cold of newly fallen snows that echo the quiet stillness of the earth.   The Spring that brings renewal-new life-abundant life.  The trickling of melting winter that heralds in the first peep of tender new life springing up through the thaw.  Then comes the hot searing sun of Summer.  A time to play, explore and start the harvest for the coming winter.
We all deal with grief differently.  No one can tell us how we should dance to the tune of grief.  It is a journey that is as individual as our thumbprints.  Grief is a dance partner that steps on our toes when we least expect it to happen.  Grief is the sucker punch of life that takes our breath away.  Beauty is the inhale of living.
I have come to realize that we basically are holding our breaths in life.  When a babe is born, the first gulp of breath is a great lusty inhale.  And the last breath of earthly life is an exhale that can be as lengthy, agonizing or as suddenly as it takes to leave our bodies.
Holding my breath is exhausting at best and deadly, as grief can be.  Those moments between breaths, like those moments between thoughts are where peace abides-Divine love.
BREATHE---BREATHE DEEPLY---BREATHE IN ABUNDANCE---BREATHE DIVINE LOVE

Namaste and Abundant Blessings---
Heidi
Psalm 121:1-2

THE BED
Let's get this out on the table at the beginning of this musing.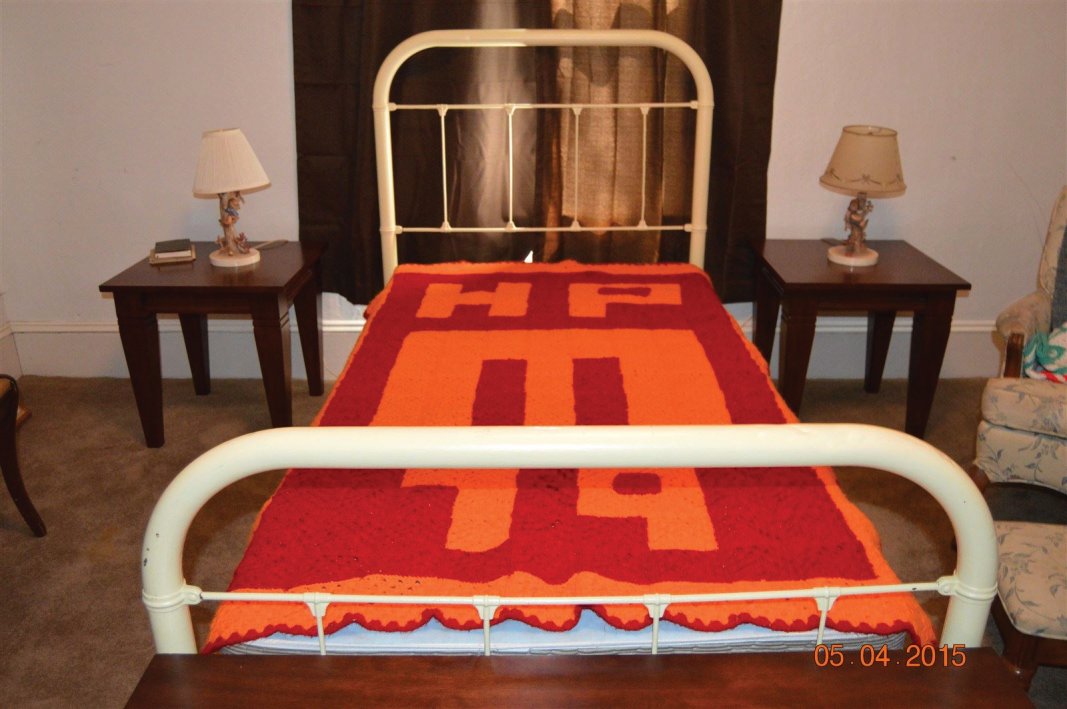 LIFE SUCKS!  (sometimes)  
And I am not going to sugar coat that fact nor is it necessary to do so.  Life is not fair, nor is life just.  I don't why we presume it will be.  Once I accepted that truth, it has made it easier for me to not have unrealistic expectations of people, places or things.
Life can be very, very difficult.  Life can become unbearable and unmanageable.  People can hurt and disappoint.  People can be evil.  People can be annoying.  People can be self-serving, which is utterly devastating.  It is understandable how one can lose the will to live.  Yet, I have to remember that ALL people must be treated with dignity and respect regardless of their character defects as we ALL have them.
I have been through a very difficult time in the past few months of no harmful intent fault of my own.  I have felt devalued, abandoned, betrayed and for the most part like a disposable commodity.  And I have been banging around trying to figure out where to go from here.  Yet, I have continued to walk through unexpected doors that opened as I have learned to do even though I am lacking in confidence and "want to".  Because of that action, good things are coming my way but I have found no solace in those gifts from above.
So, last night being completely devastated, and irritated, I asked The Creator to give me some sign that I was headed in the right direction.  I was getting weary of slaying dragons that were finding their way to me.  And I was getting irritated with life in general. 
Just sayin'---
When I awoke, I decided that I was going to go to Lowe's to get some herbs for my kitchen.  Yesterday, I had helped to run an errand with a patient to get some herbs for her home.  For some reason, that sparked my mojo.  I rearranged the kitchen to make a spot in the window for an herb box.  And I decided to move my study around to another room that has A LOT of light and space.  Now mind you, I am not a happy camper but no one promised that happiness is a feeling.  So, I proceed to move things around.
A few days ago, I saw a precious vintage steel bed frame for sale outside of a home in the neighborhood.  It had a homemade sign that said, FOR SALE-STEEL BED-$40.  I couldn't shake the thought of that bed and knew that was the perfect thing to put in my study to have a place to rest between studies and writing.  Somehow I got my mojo going to potentially move furniture, and set out to find that house.
We are in a cold snap, it was early and I didn't expect the bed to be outside or available.  I prayed to find the house with hopes of knocking on the door and meeting the owner.  I drove around the neighborhood trying to remember where I had noticed that bed and I saw a woman outside a house having her morning smoke.  I paused, rolled down the car window and asked if this was the house that had the steel bed for sale.  Her eyes lit up and she said, "Yes, it is".  She invited me to the porch to fetch a piece of the bed for me to look at when I heard a man's voice request that I come in.  There in the living room surrounded by medical supplies lay a man in a hospital bed who was the owner of the steel bed.  He wanted to sell the bed to make room for a larger bed when he moves back into his bed room in hope of his recovery.
The woman who is his sister and now his care giver introduced us.  The man proceeded to tell me the story of the bed.  It was one of two beds that his father rescued from the Old Knoxville Hospital before it was torn down many, many years ago and is now the site of the Knox County Health Department.  This was the better of the two beds and the other had long been disposed of.  His father had painted it yellow.
I told them a bit about myself, my call and where my future was taking me and the man's eyes lit up as he had been a long term employee of the hospital that I will be doing a CPE internship beginning this May.  He and his sister are people of faith.  And as we chatted, I realized that this steel bed, that I have intentions of putting in my study came from an old hospital and had held those patients I love and whom I am called and long to serve.
I made the transaction, gave them my phone number, hugged some necks and noticed their eyes shown brighter then when we first met.  I don't think that it takes a rocket scientist to realize that this was no coincidence that I should seek out this bed from a humble home, with humble people trying to make ends meet at the last of the month before payday by selling a priceless family heirloom to a struggling chaplain trying the best she can to make sense out of a vapor called life which was never meant to make sense as life is a mystery---
(The afghan on the bed is one my mother made when I went to Maryville College.  She made all of her children afghan's in their school colors and the year of their projected graduation.  My graduation date is a bit different but then again so am I---)

I was up at Look Rock Tower last week seeking renewal and refreshment after a very long but productive week.  I was waiting for the sun to burn off the haze of an early morning fog that had laced the mountain range. I noticed a wind had whipped up that swayed the trees and the already dense fog turned ominously darker and the temperatures dropped as will happen right before a storm.  My heart skipped a beat as I knew that I was at the "top of the world" looking 360 degrees from North Carolina to Maryville around to Knoxville over to Townsend and back to North Carolina.  Surely, I thought, after the storm comes and the rains start to subside, I will see a rainbow.  And never a better place to find one.  So, as I settled down and waited for the storm to come, I remembered the lesson that I learned a few years ago about finding a rainbow after the storm.

Here are a few clues for finding a rainbow.  First of all you have to look for them and trust that they are going to be there.  Look toward the sun when finding a rainbow.   Rainbows appear when the sun comes out after a storm.  And the sun always comes out after a storm.  It has since the beginning of time and it will continue to come out until the end time.  As surely as the sun rises and sets, it appears after the storm clouds start to subside and dissipate.  You don't always have to wait for the rains to completely come to a standstill to see a rainbow as the sun sometimes shines before the rains cease.  Look through the droplets.  Sometimes the biggest rain droplets come at the very end which makes the colors of the rainbow even more vivid and brilliant.  And sometimes you will find a double rainbow!

Well, back this supposed storm I had been waiting on for an hour and a half.  A fog had completely settled on Look Rock Tower and I was confused as to why the action had settled down.  I was sitting in the midst of cold, damp fog waiting to find my rainbow when a ranger came up the ramp and I asked if there was storm brewing.  He said that there was no storm front expected and that I was actually sitting in the middle of a cloud!  I told him about the manifestation of what I thought was a pending storm and he told me that is what happens when a cloud settles.  I had no idea that a cloud had any activity associated with it.  I just looked at them as white fluffy patches of water that brought great delight in imaginings of shapes or gray ominous patches that brought promises of rainbows.  I had just been given a gift of experiencing a cloud gently yet with great power surround me like a mantel around my shoulders.  How fortunate can a gal get?

What I have to take from this day of renewal is the reminder that rainbows appear after storms.  And I can count on the fact that there is never just one storm over the course of a life time.  As I grow older it seems like the storms can get a little more angry and the rains pelt down with a sting that can be welting. I have come to learn to accept that fact.  I have to realize that the pot of gold at the end of the rainbow can be found.  Sometimes the gold is in the form of a friend that walks with you through the storm and assures you that you will come through even though they are walking through a storm of their own.  Or a simple gesture of a friend who cares enough to have heard you didn't make your coffee that morning and hands you a cup to stave off a headache due to lack of caffeine. Gold comes in the form of patients I meet every day whose courage humbles me.  Gold comes in the form of nurses, doctors, administrators, healthcare professionals and food service workers whom I serve with all working together for the common good.  Gold comes in the form of family and friends I see waiting diligently and patiently for their loved ones to return home.

All I can do is to encourage you to keep your face to the sun.  Find that rainbow.  Your circumstances might not change.  Your heartache and grief may still be magnified.  But I believe that we all will find a way through the storm.  Don't be foolish as this gal to think that we can walk through this life alone.  I have also learned there are sojourners along the way named friend who can help lift my face toward the sun when I can't lift my own.  Love them with all of your heart.  Revel in their friendship and never take advantage of this golden gift from God.  Friends are put into our lives for a reason, a season or a life time.  It doesn't matter for how long as we only have this moment in time.  We only have NOW.
©2014 Heidi Parunak/TrinityFactor.info.  All rights reserved.  This material may not be published, rewritten, broadcast, recorded or redistributed without express permission.     
This past week of rains flooded a lot of farm land here in Sevier County.  I don't remember having  seen such flooding in this area.  The river at the greenway was swollen and angry.  Waves crashed against the pilings of the bridge and the banks of the river had seemingly disappeared.  The day was gray and bitter cold.  An awesome sight to behold.
I was reminded of the winters of my youth.  We children always looked forward to skating on the farmlands that would flood and freeze during winter rains.   With great anticipation we would take our skates which buckled across our boots with leather straps and away we would glide.  Our giggles and laughter filled the winter air.  We knew that at the end of the day there would most likely be hot chocolate waiting.
Shouts of "Watch me!"  and "Wheeeee" rang out as we all tried to "one up" each other on how far we could  glide and how high our jumps could be on those frozen fields.  Inevitably in our excitement we wouldn't see those few frozen cow patties until it was too late.  Down with a thud we would fall.  There is nothing more disappointing and irritating than to have a perfect glide be stopped by a trip over a frozen cow patty.  ESPECIALLY when you KNOW you are skating on Jersey cow territory.
We learned very quickly what would become a valuable life lesson.  When one falls on a cow patty frozen or not, it is imperative to get back on your feet quickly and skate on as not to wallow in the stench and stain.  It is good to remember this lesson and look ahead for potential patties.  Frozen or fresh cow patties STINK.  The stink can linger on your clothes and hair until you can wash off.  SO-it is quite beneficial to look ahead and be AWARE of your surroundings as much as humanly possible.
Life is full of cow patties AND cosmic sucker punches.  Those sucker punches which take you to your knees and take your very  breath away.  Sucker punches that can stub you up and bring on rage and anger.  This earthly life is so brief.  I don't want to stay in the anger or stench of the those inevitable life issues whatever they may be.  I am learning to push through those overwhelming times so I can hear laughter and see the beauty around me once again.  When I chose to push through and live at peace with others and myself it takes me to levels of awareness and clarity I would not have known.
I encourage you today to live in the abundance of NOW.  In the midst of whatever is ugly there is beauty.  Where there is anger there is peace.  Quickly chose to find the positive reflections NOW.  Change focus.  Look to the sky and enjoy what it holds.  Enjoy the elements.  Hug those you love great and small.  Hug those who seem unlovable.  They too come from hands of the One that created you.  This life is ours for the taking.  Be at peace.  Stay at peace.
NAMASTE and ABUNDANT, ABUNDANT BLESSINGS,
Heidi
 ©2013 Heidi Parunak/TrinityFactor.info.  All  rights reserved.  This material may not be published, rewritten, broadcast, recorded or redistributed without express permission.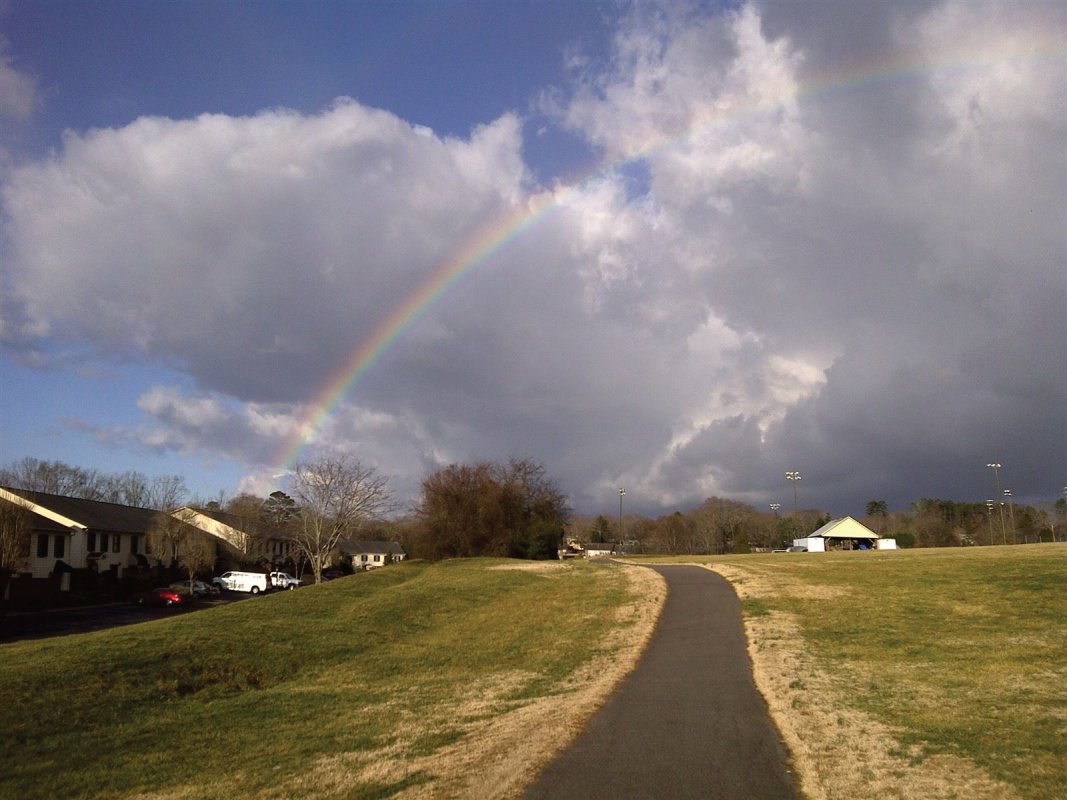 With Easter approaching I have often wondered if at the time of the crucifixion that the whole juxposition of the universe shifted.  It is that last exhale of Jesus on the cross which sent into effect the resurrection power that I inhale into my lungs which gives me the ability to live each day abundantly in whatever life has to offer.
It is that resurrection power that I breath into my lungs when I breath the first morning air of a pending sunrise.  It is that breath of life that I inhale to take the next step at the loss of a loved one.  It is that breath I share with a beating heart of a partner that God has given.
I encourage all who read this that it is possible to have an abundant life in Christ.  Life can bring exquisite pain that can literally take your breath away.  But I know that life can also bring exquisite love that literally takes your breath away.  Love deeply.  Love passionately  Never put up a Chinese fire to love on any level.
If that love is lost, as sometimes happens,  embrace the pain.  Accept the pain and know that just as that love came into your life and is now gone, so can love come again.  In it's own time in it's own way.  Cherish the memories.   That  loved one will always be a part of you.   Death cannot take that away.  CHOOSE  LIFE!
Namaste and Abundant Blessings,
Heidi
©2011 Heidi Parunak/TrinityFactor.info.  All  rights reserved.  This material may not be published, rewritten, broadcast, recorded or redistributed without express permission.
/