Shopping Cart
Your Cart is Empty
There was an error with PayPal
Click here to try again
Thank you for your business!
You should be receiving an order confirmation from Paypal shortly.
Exit Shopping Cart
Abundant living through the healing of the mind, body and soul.
Recently I spoke with a friend of mine who is experiencing intense grief due to a  tragic loss of a beloved.  I too have had many losses this year.  More than most people experience in a life time let alone a year., so I have been told.  My losses may not be as great as my friend's loss, but I am finding that grief can be a relative term.  In talking about ways to cope with grief through distractions, the thought came to me that we never lose that grief.  I used to think that when that horrible tearing pain of grief ended I would be able to move forward.  And until that happened, I would seek distractions to help me through the grief.  The reality is that the hole that grief bores in our heart stays and morphs through time.
A thought popped into my brain about the need for distractions to walk through grief. Allowing the quest to find beauty in the midst of my grief becomes my distraction. Allow living abundantly however that may look for me, be my distraction to grief. As heavy laden my heart, may I quest to find beauty again.  And I am finding that in the midst of discovering beauty, I might cry.  Crying is the pressure valve to my heart-a sacred act of worship.Tears are treasured by the Creator.And they can help, even but for a brief moment to wipe the scales of grief from my eyes.
I mustn't fight grief; rather embrace the searing pain of loss that makes beauty even more brilliant and precious when discovered. Beauty is beyond the darkness. Like faith, beauty exists. It is a part of the focus when I open my eyes, even just a wee peep to see the harsh light of my fractured, fragmented brokenness, that becomes the beautiful stained glass mosaic of my life. Living is previous, fragile, painful, bittersweet, and beautiful. I am discovering all at the same time.
Grief cannot be avoided.  Grief is an inevitable part of life. I cannot run from it, I cannot hide from it. From the time we are born, we are dying. It is an undeniable and ever present cycle of life. And just as the four seasons of life it has its' place. Fall is necessary for death and decay to nourish new life.  Oh, the brilliant colors of Fall. Winter is a time of rest and the killing of  harmful germs amidst the frigid sparkly blue cold of newly fallen snows that echo the quiet stillness of the earth.   The Spring that brings renewal-new life-abundant life.  The trickling of melting winter that heralds in the first peep of tender new life springing up through the thaw.  Then comes the hot searing sun of Summer.  A time to play, explore and start the harvest for the coming winter.
We all deal with grief differently.  No one can tell us how we should dance to the tune of grief.  It is a journey that is as individual as our thumbprints.  Grief is a dance partner that steps on our toes when we least expect it to happen.  Grief is the sucker punch of life that takes our breath away.  Beauty is the inhale of living.
I have come to realize that we basically are holding our breaths in life.  When a babe is born, the first gulp of breath is a great lusty inhale.  And the last breath of earthly life is an exhale that can be as lengthy, agonizing or as suddenly as it takes to leave our bodies.
Holding my breath is exhausting at best and deadly, as grief can be.  Those moments between breaths, like those moments between thoughts are where peace abides-Divine love.
BREATHE---BREATHE DEEPLY---BREATHE IN ABUNDANCE---BREATHE DIVINE LOVE

Namaste and Abundant Blessings---
Heidi
Psalm 121:1-2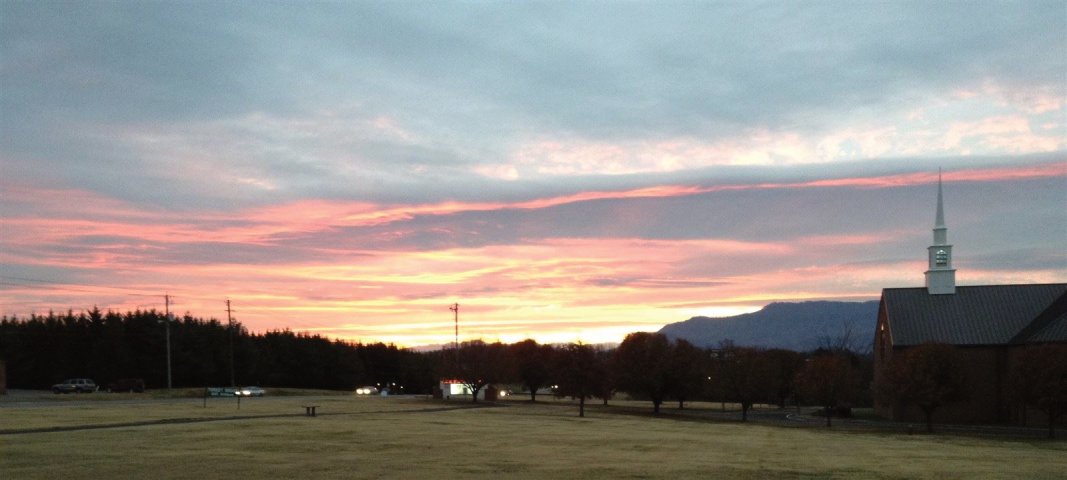 In 2010, I had hit the track before dawn to walk off my already anxious day. The full moon hung like a rare pearl nestled in the gray velvet folds of the night sky.  I asked Abba to please give me a sign of hope that I would get through this very difficult time in my life.  As I started my third and final mile of my daily walk, I noticed the atmosphere grew darker and the temperature drop a few degrees as it always does before the dawning of each new day.   
I waited in great anticipation for the first chirp of the morning which would lead to a second note of awakening which would bring on a glorious symphony of song much like Handel's Messiah, heralding in a new day with new mercies.  As promised, I heard the first note and as I rounded the bend on the track, I looked up at the night sky which winked the first hint of dawn.  The outline of the mountain range still shrouded by night began to appear and like faith, the mountains were always there as they had been since the dawn of time and will be long after I leave this earthly realm, I just couldn't see them through the darkness.  I watched the night sky turn a salmon pink hue and the pinnacles of the mountains began to barely cast a golden glow.
And just as I caught my breath at the beauty of the sunrise, a gentle quite voice roared like a great ocean wave crashing on the dry shore of my heart, "The same Creator, whose hand paints the first salmon swatch of a brand new day, creates new mercies just for you. Mercies not left over from a day that is gone and never to return, nor mercies borrowed from a day not yet created nor promised.  But brand new mercies made for this brand new day just for you, Heidi, for such a time as this". 
The infinite Creator who hung the rare pearl of a full moon against the midnight gray velvet sky had me snuggled very close to the Divine heart which beats as one with mine.  The tears in my eyes which had bogged my steps dried like diamonds, and my step quickened for I knew that my petition for hope had been answered and my faith strengthened---JUST FOR THIS DAY---.
As I came off the track, the birds were in full chorus singing to my now uplifted heart the psalm of ascents sung by the ancient shepherd boy king, "I lift up my eyes unto the mountains-where does my help come from?  My help comes from the Lord, the Maker of heaven and earth" (Psalm 121:1-2).
Oh, Holy One of Many Names, thank you that your mercies for your beloved children are new every morning.  Make us aware in a very real way, as only you can in our individual lives, how very close you hold us to your heart and that your love for us is eternal.  Amen. 
/