Shopping Cart
Your Cart is Empty
There was an error with PayPal
Click here to try again
Thank you for your business!
You should be receiving an order confirmation from Paypal shortly.
Exit Shopping Cart
Abundant living through the healing of the mind, body and soul.
| | |
| --- | --- |
| Posted on April 5, 2015 at 2:23 PM | |
THE BED
Let's get this out on the table at the beginning of this musing.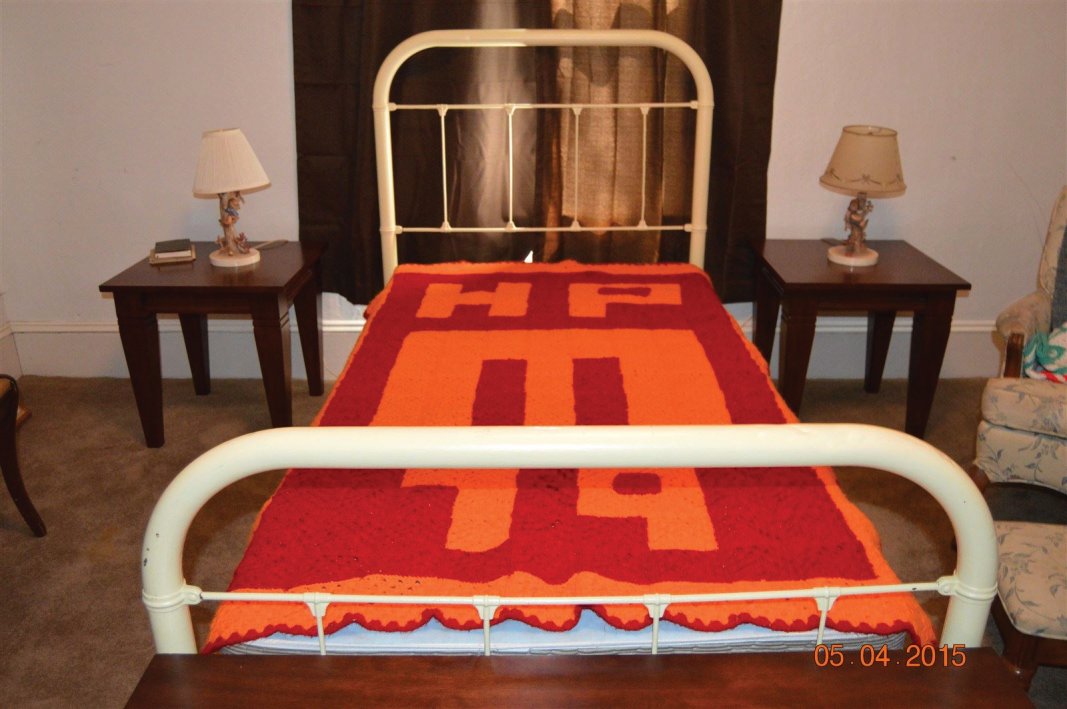 LIFE SUCKS!  (sometimes)  
And I am not going to sugar coat that fact nor is it necessary to do so.  Life is not fair, nor is life just.  I don't why we presume it will be.  Once I accepted that truth, it has made it easier for me to not have unrealistic expectations of people, places or things.
Life can be very, very difficult.  Life can become unbearable and unmanageable.  People can hurt and disappoint.  People can be evil.  People can be annoying.  People can be self-serving, which is utterly devastating.  It is understandable how one can lose the will to live.  Yet, I have to remember that ALL people must be treated with dignity and respect regardless of their character defects as we ALL have them.
I have been through a very difficult time in the past few months of no harmful intent fault of my own.  I have felt devalued, abandoned, betrayed and for the most part like a disposable commodity.  And I have been banging around trying to figure out where to go from here.  Yet, I have continued to walk through unexpected doors that opened as I have learned to do even though I am lacking in confidence and "want to".  Because of that action, good things are coming my way but I have found no solace in those gifts from above.
So, last night being completely devastated, and irritated, I asked The Creator to give me some sign that I was headed in the right direction.  I was getting weary of slaying dragons that were finding their way to me.  And I was getting irritated with life in general. 
Just sayin'---
When I awoke, I decided that I was going to go to Lowe's to get some herbs for my kitchen.  Yesterday, I had helped to run an errand with a patient to get some herbs for her home.  For some reason, that sparked my mojo.  I rearranged the kitchen to make a spot in the window for an herb box.  And I decided to move my study around to another room that has A LOT of light and space.  Now mind you, I am not a happy camper but no one promised that happiness is a feeling.  So, I proceed to move things around.
A few days ago, I saw a precious vintage steel bed frame for sale outside of a home in the neighborhood.  It had a homemade sign that said, FOR SALE-STEEL BED-$40.  I couldn't shake the thought of that bed and knew that was the perfect thing to put in my study to have a place to rest between studies and writing.  Somehow I got my mojo going to potentially move furniture, and set out to find that house.
We are in a cold snap, it was early and I didn't expect the bed to be outside or available.  I prayed to find the house with hopes of knocking on the door and meeting the owner.  I drove around the neighborhood trying to remember where I had noticed that bed and I saw a woman outside a house having her morning smoke.  I paused, rolled down the car window and asked if this was the house that had the steel bed for sale.  Her eyes lit up and she said, "Yes, it is".  She invited me to the porch to fetch a piece of the bed for me to look at when I heard a man's voice request that I come in.  There in the living room surrounded by medical supplies lay a man in a hospital bed who was the owner of the steel bed.  He wanted to sell the bed to make room for a larger bed when he moves back into his bed room in hope of his recovery.
The woman who is his sister and now his care giver introduced us.  The man proceeded to tell me the story of the bed.  It was one of two beds that his father rescued from the Old Knoxville Hospital before it was torn down many, many years ago and is now the site of the Knox County Health Department.  This was the better of the two beds and the other had long been disposed of.  His father had painted it yellow.
I told them a bit about myself, my call and where my future was taking me and the man's eyes lit up as he had been a long term employee of the hospital that I will be doing a CPE internship beginning this May.  He and his sister are people of faith.  And as we chatted, I realized that this steel bed, that I have intentions of putting in my study came from an old hospital and had held those patients I love and whom I am called and long to serve.
I made the transaction, gave them my phone number, hugged some necks and noticed their eyes shown brighter then when we first met.  I don't think that it takes a rocket scientist to realize that this was no coincidence that I should seek out this bed from a humble home, with humble people trying to make ends meet at the last of the month before payday by selling a priceless family heirloom to a struggling chaplain trying the best she can to make sense out of a vapor called life which was never meant to make sense as life is a mystery---
(The afghan on the bed is one my mother made when I went to Maryville College.  She made all of her children afghan's in their school colors and the year of their projected graduation.  My graduation date is a bit different but then again so am I---)

Categories: GRIEF, MOVING FORWARD
/